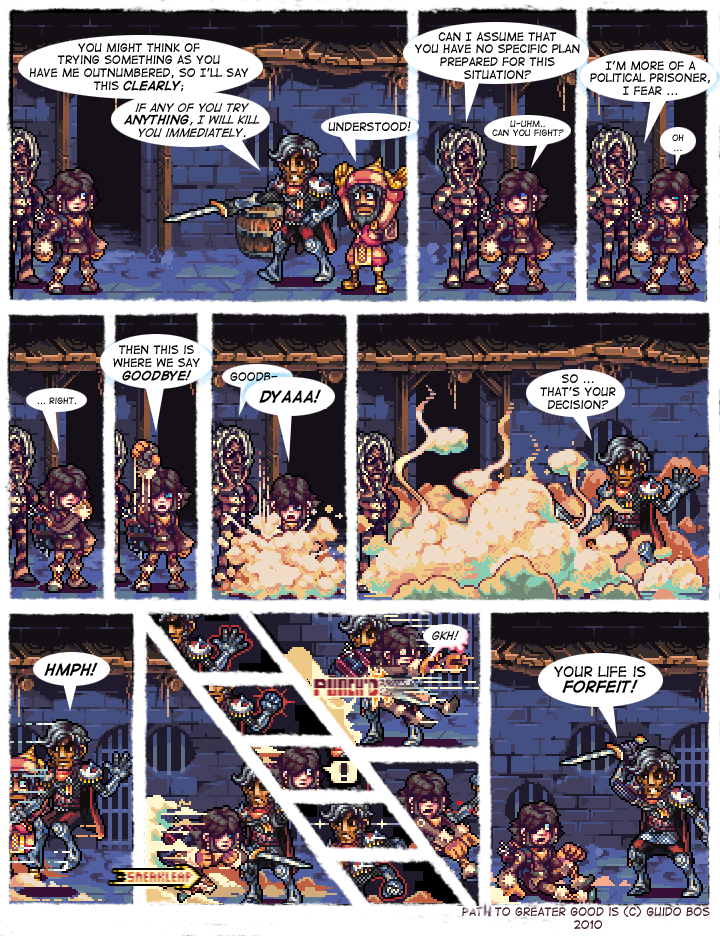 Friday, September 24 2010 - 6:23 AM
By: Neoriceisgood
The great escape #2
3 updates in 3 days, could it be?
Yes it can!
For some reason I really really wanted to do this page, so I managed to push through and do all of it in one day, hurrah.
I decided to use this page as an experiment for different things, colours etc; I'm pretty happy with most of the result.
Either way, like always;
vote, comment and bring some glorious life to the forums.
And if you want to be a real real dear, sneakishly introduce the comic in places in the silent hope it'll increase it's popularity, tee. hee.
Now on to homework. :(
Neorice, signing out.
Guido Bos